Supporting the GHRoW Foundation
Please consider giving generously.
Help the GHRoW Foundation offer scholarships to deserving students at Shenandoah Valley Academy. 100% of your gift will be applied to the scholarship(s) of your choice.
Every dollar donated to the GHRoW Foundation Scholarship is applied to the school account of a worthy GHRoW scholarship recipient. Every dollar donated to the Rudolph Scott Handel Scholarship is added to the endowment, which annually generates income for this scholarship. The GHRoW Foundation's low operating costs are covered entirely by the Board of Trustees, allowing all funds donated to go directly to SVA students. Read our Annual Report (PDF) to learn about the most recent GHRoW scholarships awarded.
Donate Online
using a major credit card or PayPal account, via the secure PayPal payment processor (Privacy Policy).
Mail-In Donations
To donate by check or money order made payable to "GHRoW Foundation, Inc.," please use our donation form and mail your gift to:
GHRoW Foundation, Inc.
P.O. Box 6815
Columbia, MD 21045
Please remember to designate to which scholarship(s) you would like your donation applied. If not otherwise designated, your donation will be applied to the GHRoW Foundation Scholarship.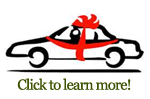 Vehicle Donations
Do you have an unwanted vehicle you would like to donate? Click here to learn more about how you can receive a tax deduction for donating your unwanted vehicle, and benefit the GHRoW Foundation at the same time.
Questions About Giving?
If you have any questions regarding donations, please contact us by email at . Our Privacy Policy is here.
Donations are Tax Deductible
The GHRoW Foundation, Inc. is recognized by the IRS as a non-profit 501(c)(3) entity. As a result, all donations to the GHRoW Foundation are tax-deductible as allowed by law.