Recent News
---
2016 SVA Graduates and GHRoW Scholars
May 2016 — Seven GHRoW seniors were among the SVA class of 2016. "Thank you for making SVA possible" is a common theme among the thank you notes received from the GHRoW scholars.
---
2016 Merit and RSH GHRoW Scholars
Jan 2016 — On January 31 the 2016 R. Scott Handel (RSH) Leadership and Merit Scholarships were awarded. Senior class president, Ming Kim (pictured far left) received the 2016 RSH scholarship along with $2,000 which was applied to her SVA school bill. Merit scholarships totaling $30,000 were awarded to four sophomores (left to right (next to Ming), Jared, Jasmine, Bethany and Katherine). Each of the merit scholarships are distributed over the sophomore, junior and senior years at SVA. Thank you for making these scholarships possible.
---
Gift Bags for Students
Dec 2015 —The GHRoW board members are each SVA graduates and recall the stress of exams. Just prior to mid year exams the GHRoW board meets to put together gift bags for the GHRoW students. This year they were joined by Dale Twomley, Don Short and Janel Ware from the SVA staff. The time together also provided opportunity for sharing the latest good news from SVA. Later that same day 22 gift bags were delivered to the GHRoW scholars at the SVA dorms.
---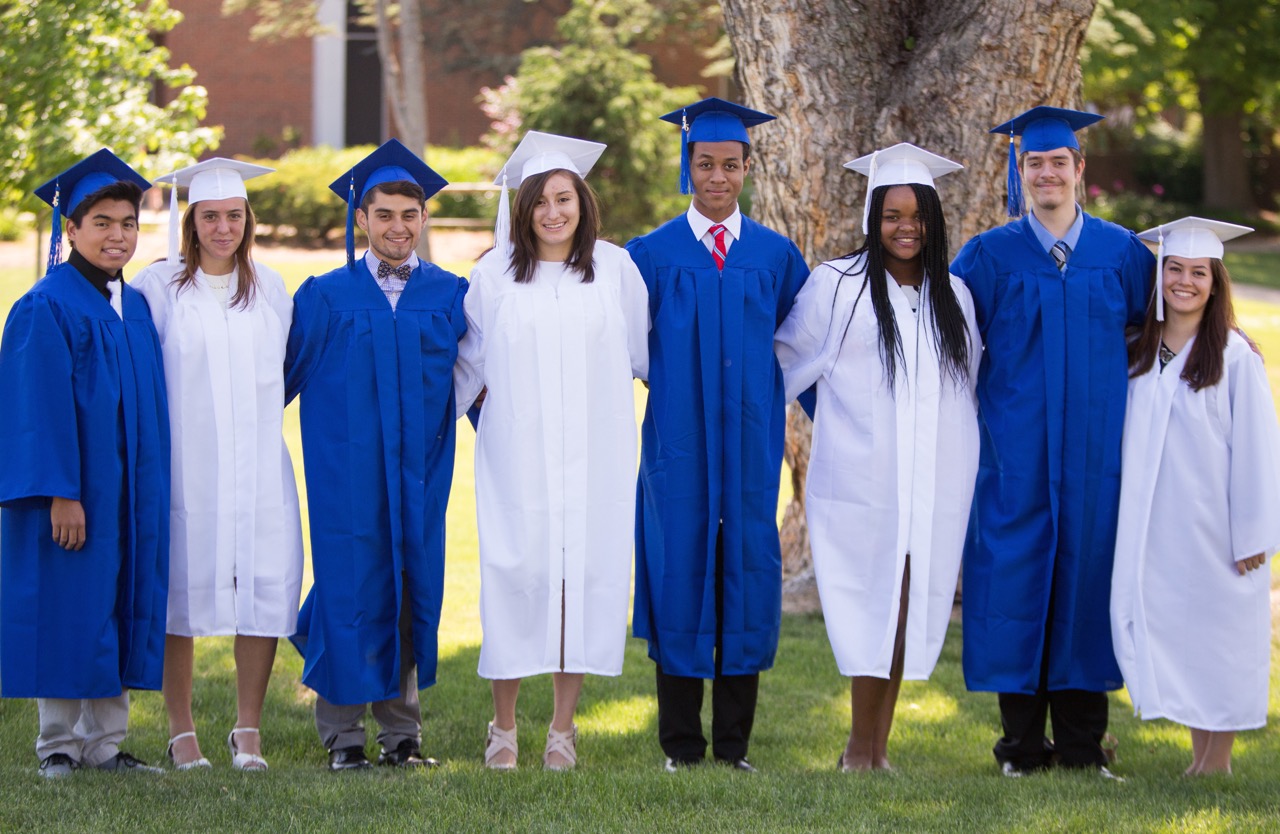 2015 SVA Graduates and GHRoW Scholars
May 2015 — This year's SVA graduates included eight GHRoW Scholars. These students are quick to share their appreciation for the scholarships they received. You've made SVA possible for them! Thank you.
---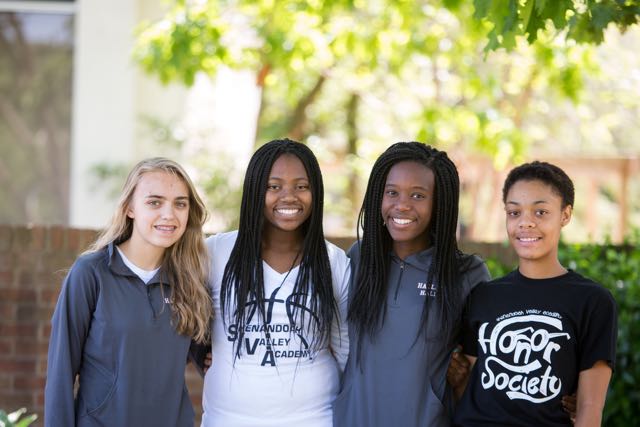 2015 GHRoW Merit Scholars
Mar 2015 —This year a record $28,000 was awarded to four SVA sophomores in Merit Scholarships. Altogether GHRoW Scholarships of over $350,000 have now been awarded to 102 SVA students!
---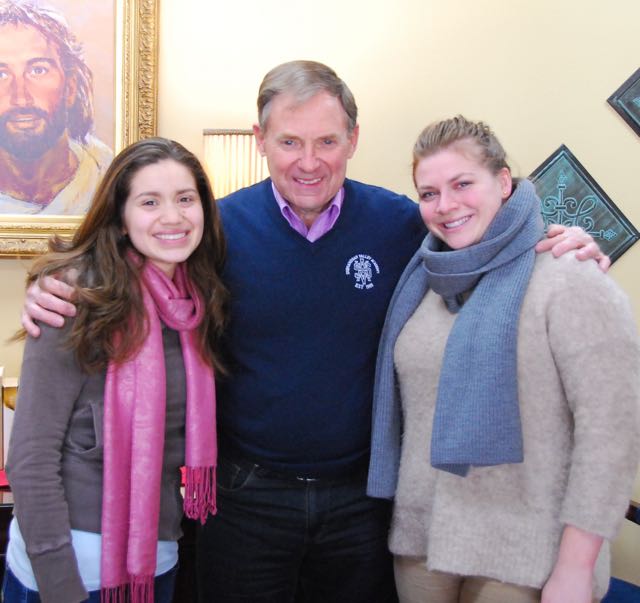 Second GHRoW Scholar Joins GHRoW Board
Dec 2014 —Emely graduated from SVA in 2011 as a GHRoW Merit scholar. Last school year she served at SVA as a task force teacher. And in December she joined Becca (SVA, 2002) as GHRoW Scholars giving back on the GHRoW Foundation Board. Emely is excited to be a part of the alumni who helped make SVA possible for her.
---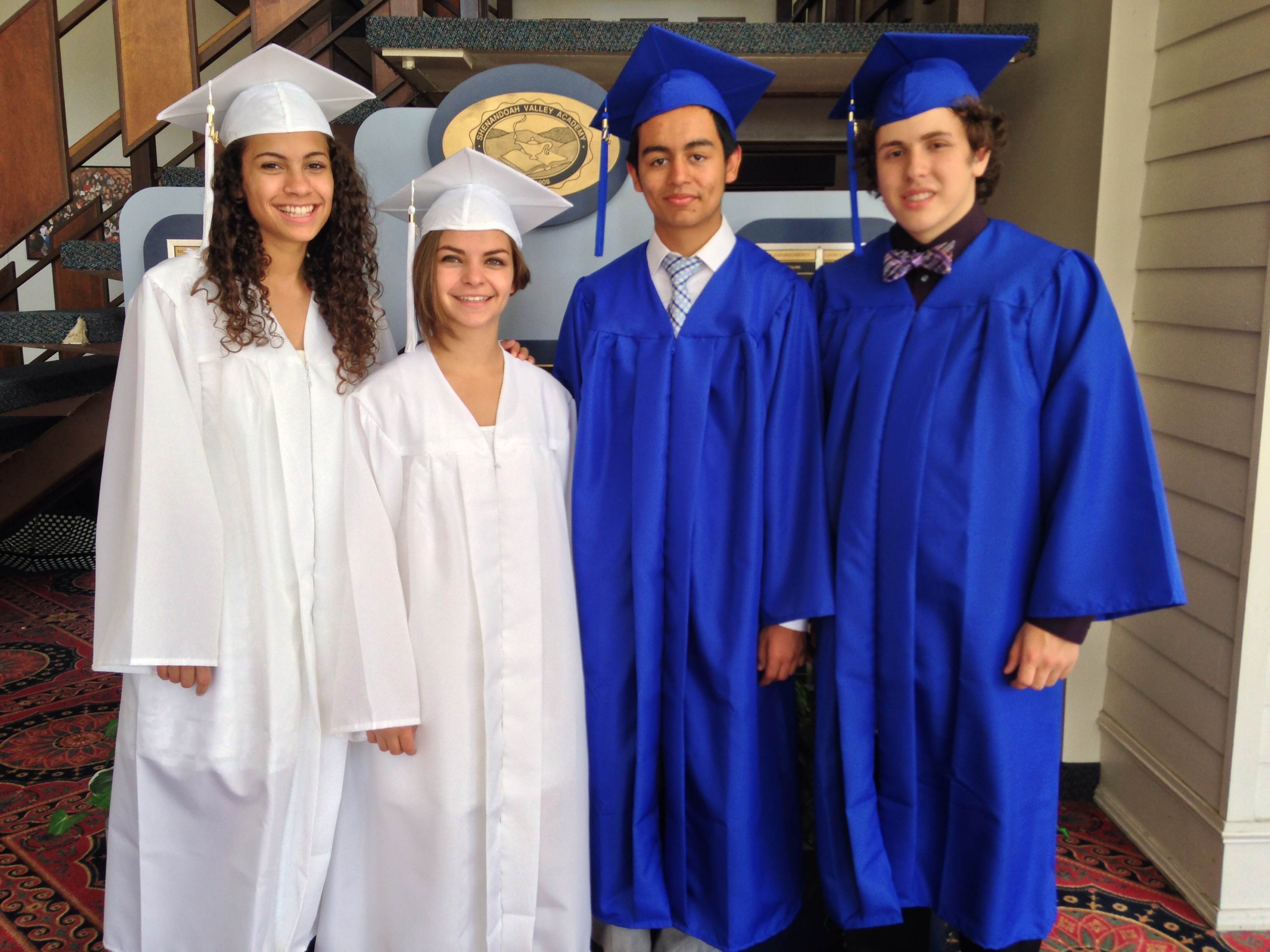 SVA Graduates Class of 2014
May 2014 — The SVA Class of 2014 included 4 GHRoW Scholars. Those scholars included Ben (Jump Start scholar), Kenneth (RSH Leadership scholar) and Alexandrea and Mandy (both Merit scholars).
---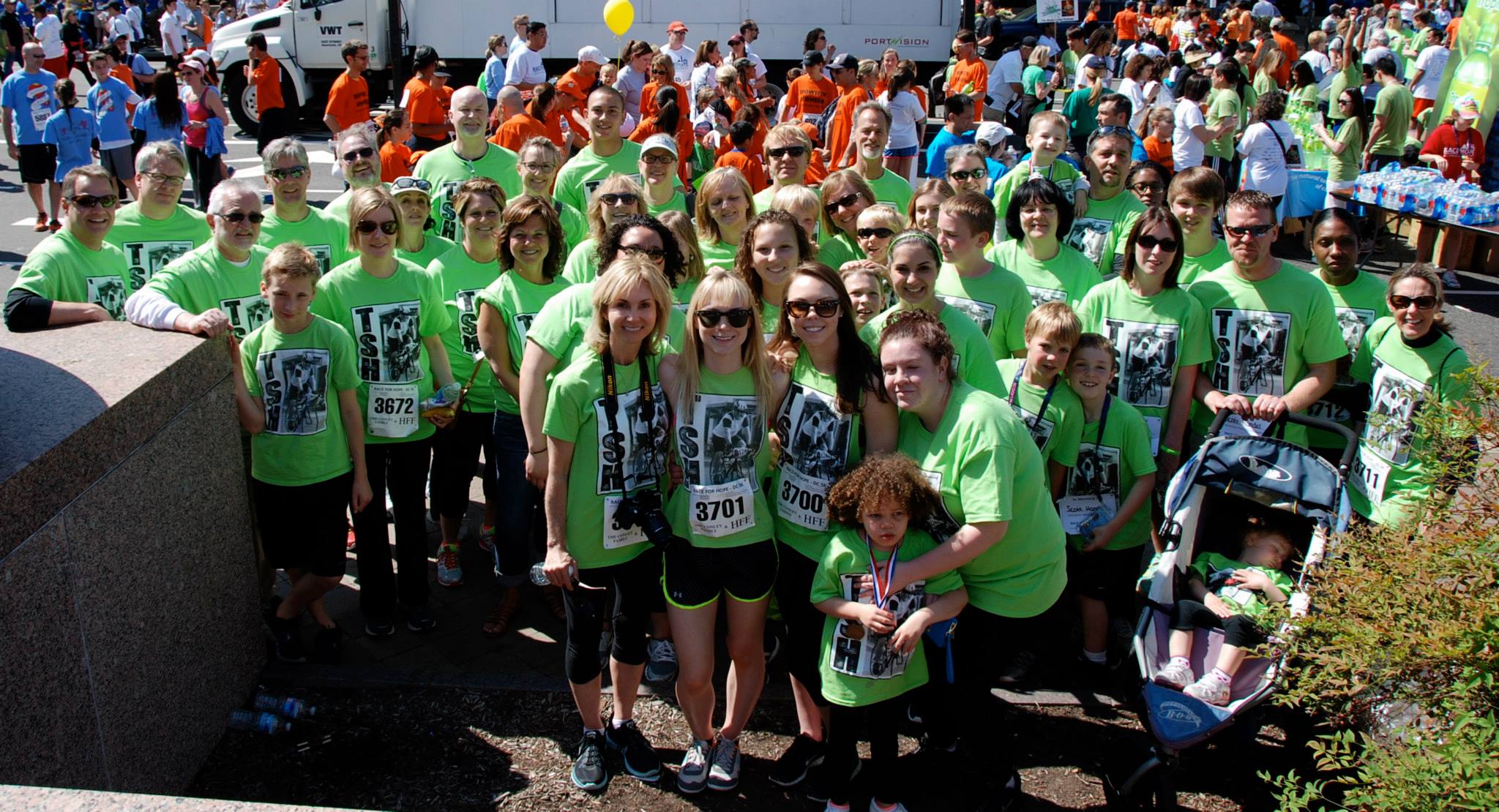 2014 Race for Hope
May 2014 —About fifty friends and family of Scott Handel participated for the 2nd year in the Race for Hope in Washington, DC. Scott was a founder of the GHRoW Foundation. The endowed scholarship that bears his name was created for outstanding leaders at SVA. Over $7,000 was raised for brain cancer research and the GHRoW Foundation in memory of Scott.
Please visit the Team Scott Handel Facebook page to see photos from the event.
---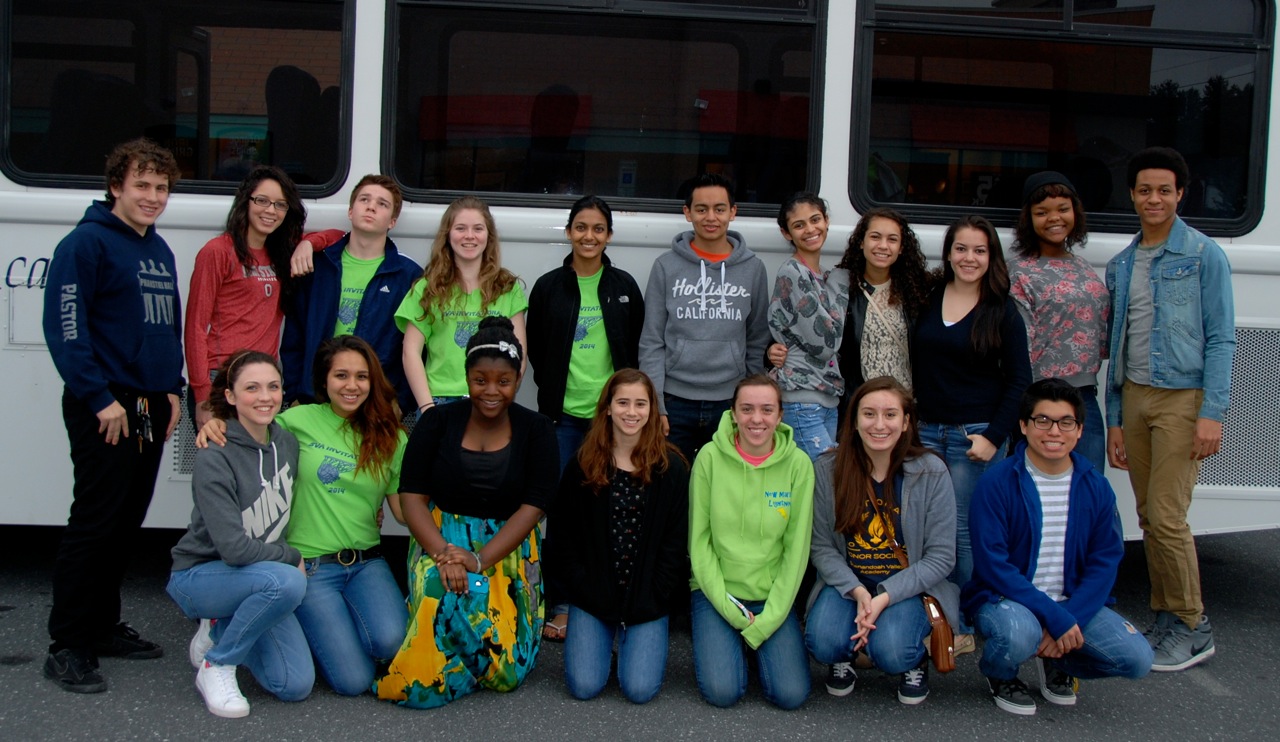 Pizza in Harrisonburg
March 2014 — For the 2nd consecutive year the GHRoW Foundation board treated the GHRoW scholars to pizza and ice cream in Harrisonburg. Nineteen of the twenty-two GHRoW scholars were able to join us. Several SVA staff joined us, too, as did Sarah A. Coulter. Sarah is the first person to receive a GHRoW scholarship during the 1994-1995 school year.
---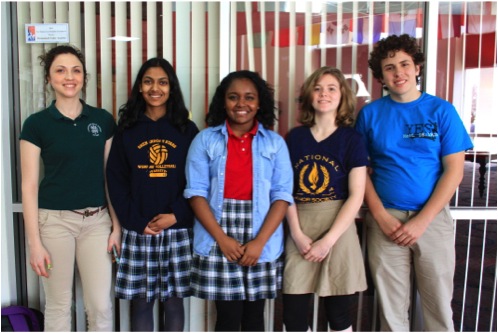 2013-2014 Merit and RSH Scholarships Awarded
February 2014 —Four students applied and each received a GHRoW Foundation Merit Scholarship this year. GHRoW Merit scholarships are awarded each year to returning sophomores meeting additional scholarship criteria. This year's recipients are Chloe, Meredith, Amber and Ellerab – SVA class of 2016.
The 5th Annual R. Scott Handel Scholarship was awarded to the Boy's Club President, Kenneth Laughlin. This scholarship annually recognizes an outstanding leader on the campus of Shenandoah Valley Academy.
---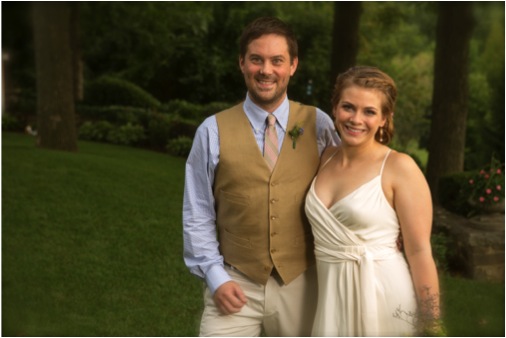 GHRoW Scholar Joins GHRoW Board
December 2013 — The GHRoW Foundation Scholarship Board increased its number to twelve with 2002 SVA graduate Rebecca Belleville. Becca, herself a GHRoW scholarship recipient in 2000, shared "I want to give other SVA students who are struggling financially the same help I was afforded when my family didn't know how they'd pay for SVA."
---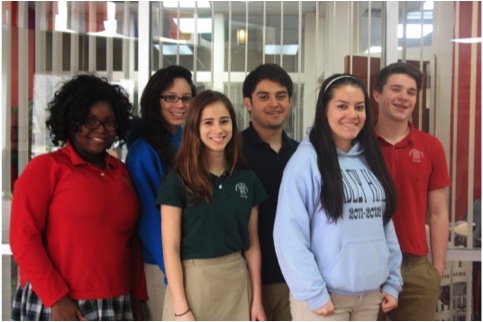 Jump Start Awards
August 2013 —Each year Jump Start scholarships are awarded to assist students in enrolling at SVA. Six Jump Start scholarships totaling $10,000 were awarded for the 2013-2014 school year. The August 2013 recipients are pictured right.
---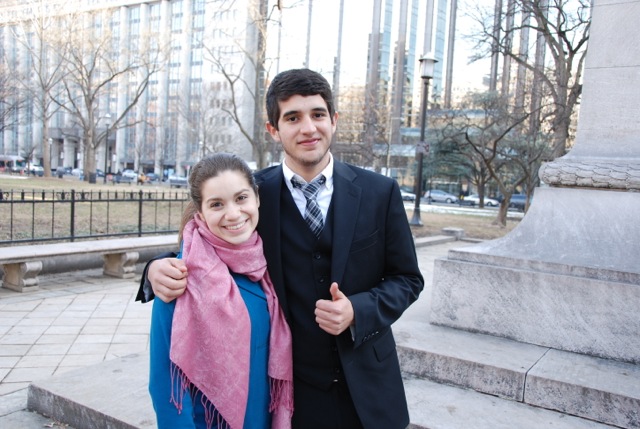 Return to SVA
August 2013 — GHRoW Scholars Emely Umana (SVA Class of 2011) and Nick Lapido (SVA Class of 2012) returned to SVA this year to serve as task force teacher and dean, respectively. It is a blessing to have our young people giving back to Shenandoah in such a meaningful way.
---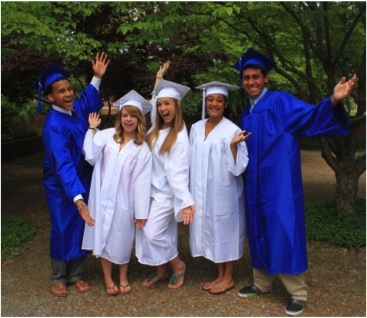 Five GHRoW Scholars Among the 2013 SVA Graduates
May 2013 — Over 50 students graduated on May 26 and among them were five GHRoW scholars. Three of the graduating seniors, Christina Champion, Garbriel Contreras-Garcia and Mikayla Martin, were awarded GHRoW scholarships totaling $17,500 their sophomore year (2011). The scholarships were distributed over the student's last 3 years at SVA.
Also, two R. Scott Handel Leadership (RSHL) scholars graduated with the class of 2013. Aren Bruce received the RSHL scholarship, awarded annually to an outstanding leader, his Junior Year. And 2013 graduate, Lissette Rivera, received the leadership scholarship this year.
---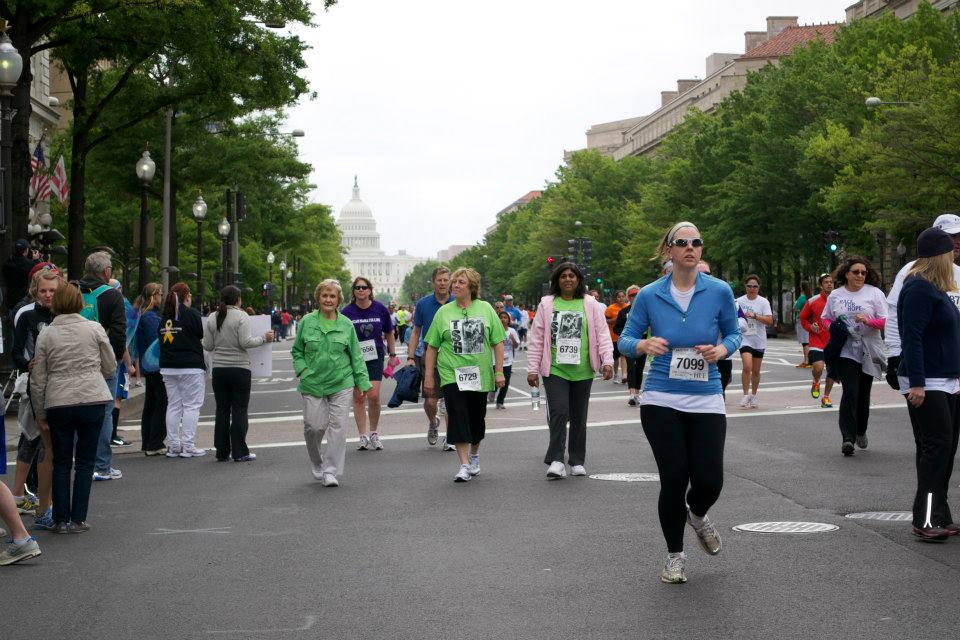 Race for Hope Benefits Cancer Research and Scholarship Endowment
May 2013 —On May 5 around 40 friends and family of Scott Handel ran or walked in the "Race for Hope" held in Washington DC. The annual event is organized to raise awareness and funds for brain cancer research. After the passing of Scott in 2008 an endowment was established in his name to benefit outstanding leaders at SVA. Altogether over $5,000 was raised for brain cancer research and the endowment created in his name during the Race for Hope.
---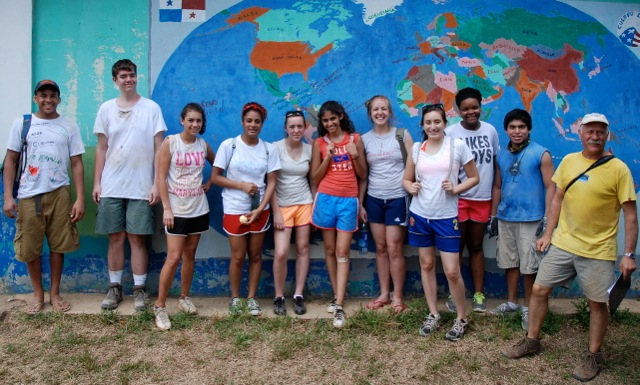 Mission Trip to Panama
March 2013 — Fifty-seven SVA students, including ten GHRoW scholars, returned late March from their spring break on a mission trip to Panama. Pastor Tim Harley, SVA Chaplain and Religion Teacher, organized this year's trip to the northwest mountains of Panama and home of the Ngobe-Buble people.
Each student was responsible for raising the funds necessary to participate in the mission trip. For most, including the 14 adults on the trip, this was their first mission trip. And once they arrived they quickly learned about hard work without the conveniences of home.
Projects included tearing down a termite infested church made of bamboo, pouring a concrete floor and building the walls of a new church and a kitchen addition to the Escuela Adventista Ismael Ellis school. With temperatures and humidity both near 100 coupled with the remote location everything was more difficult than one would normally expect. For example, the water necessary for cooking and mixing mortar had to be carried up a steep mountain path from a spring 400 meters below the school. The SVA students joined right in to make the countless trips for water.
Students also worked in the medical and dental clinics, led out in Vacation Bible School, taught the local students English and helped paint the school. Some students worked in different areas and could have been seen pulling a tooth one day and mixing mortar by hand the next day.
The Panama mission trip truly touched the lives of all those who were involved. If you'd like to see many more photos and read testimonials from the mission trip please consider joining our email list at here or email us at info@ghrow.org. We'll send you the e-version of this Mission Trip update which includes more about and from the students.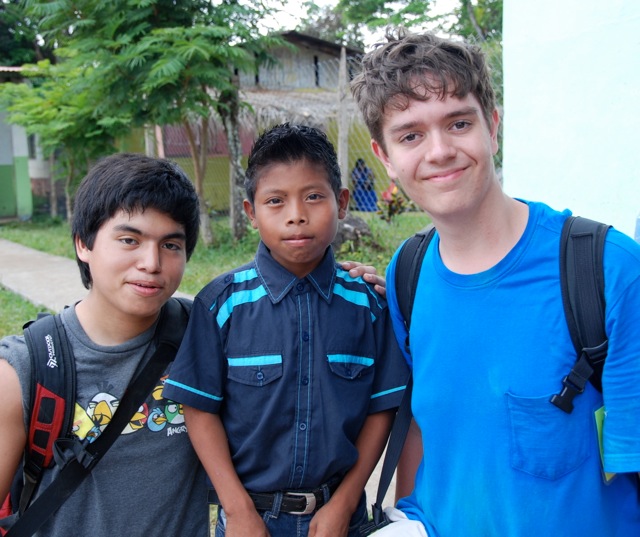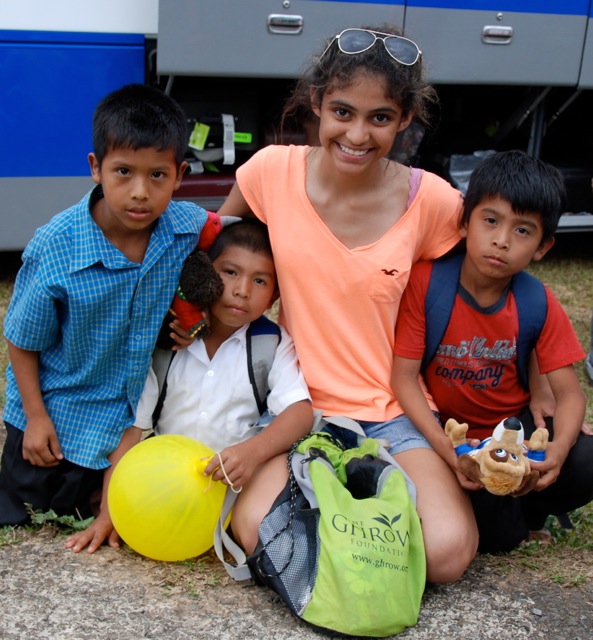 &nbsp
You can see more photos from the mission trip in our Panama Photo Album on Facebook.
---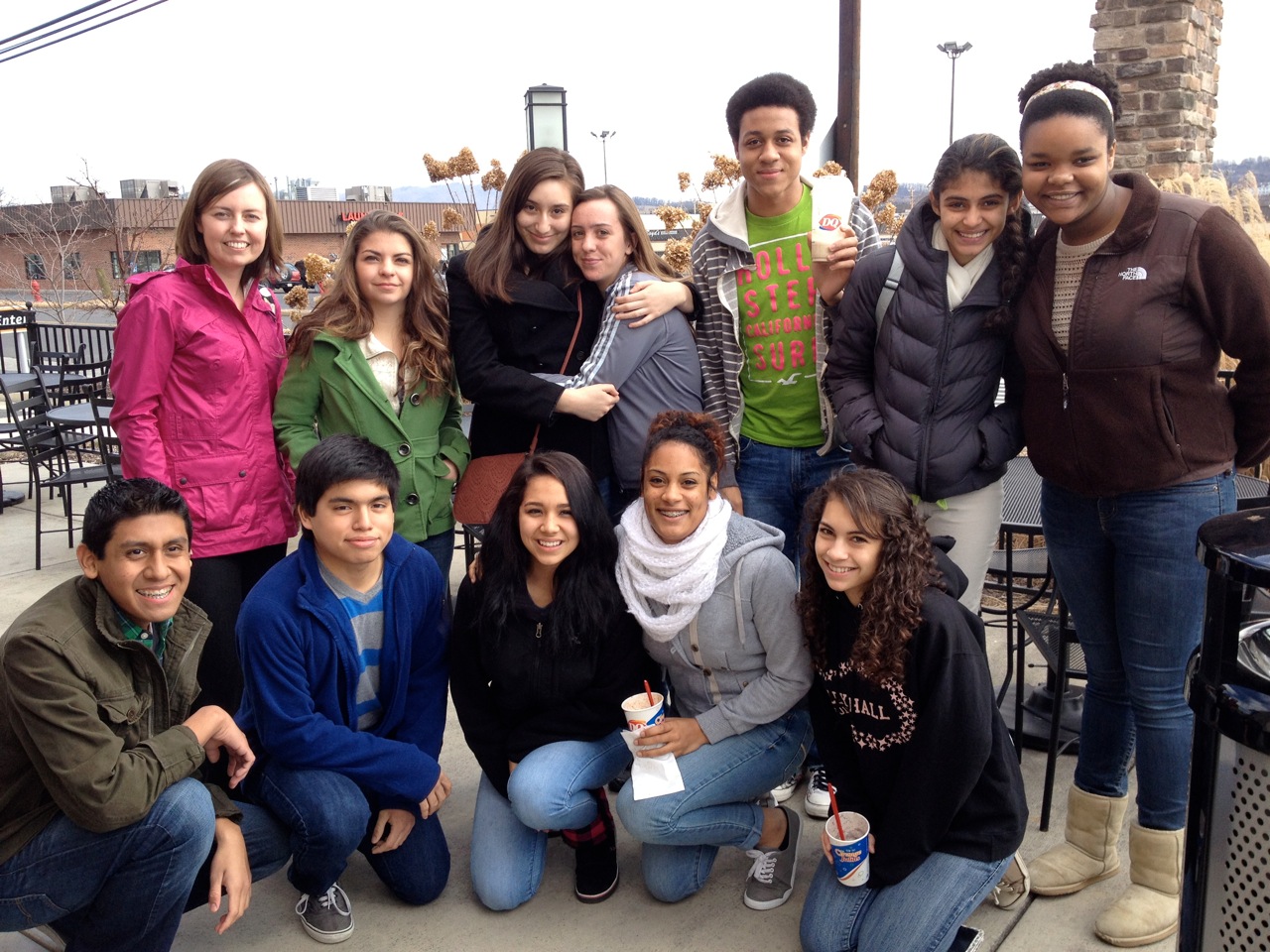 Pizza and Ice Cream in Harrisonburg
March 2013 —Eleven GHRoW Scholars, a few SVA staff and a few from the GHRoW Board recently met in Harrisonburg for pizza and ice cream. The scholars learned a little more about the GHRoW Foundation and had an opportunity to ask questions of their own. The students welcomed a meal away from the cafeteria and enjoyed their new back packs. More photos can be seen in our Facebook Pizza Photo Album
---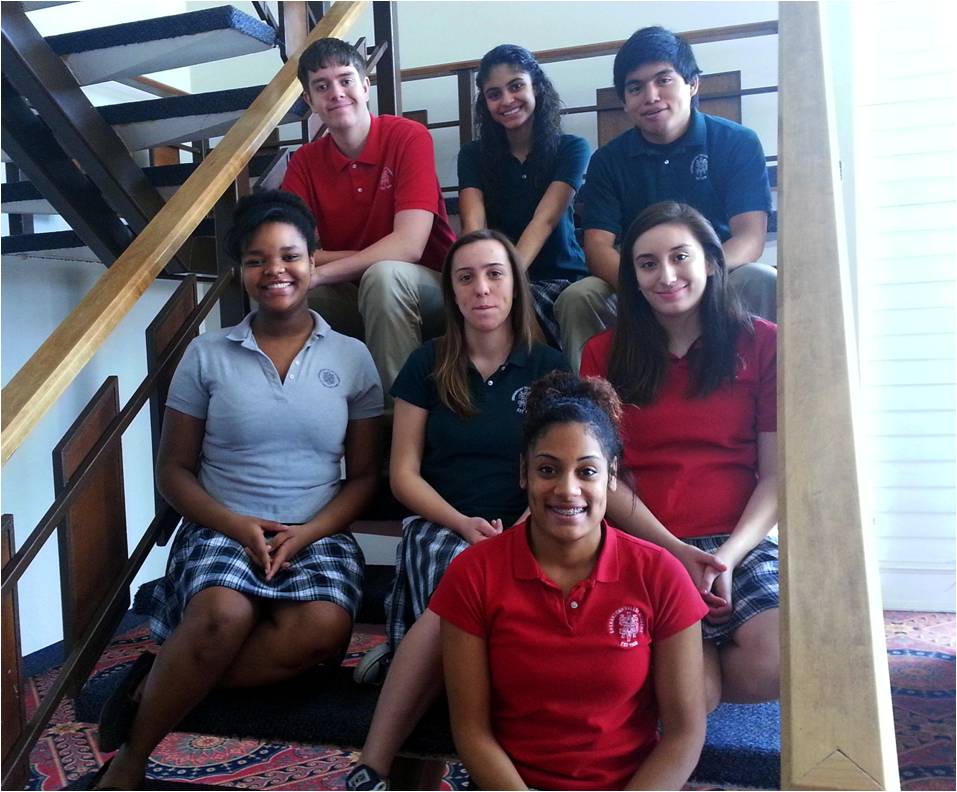 Seven New GHRoW Scholars Chosen
February 2013 — On February 24 six new worthy student scholarships totaling $25,000 and the 4th annual R. Scott Handel scholarship in the amount of $1,500 were awarded to deserving students at Shenandoah Valley Academy. Including four Jump Start scholarships awarded at the beginning of the school year, eleven scholarships have been awarded this school year totaling $32,500.
Thank you to the alumni and friends of SVA that make these scholarships possible for worthy students at SVA! Learn more about the scholars in our Spring Newsletter here.
---
GHRoW Scholar Comes Full Circle
September 2012 — (by Mary Long (SVA) and from the September 2012 edition of the Visitor magazine).
When Sarah Axmaker graduated from SVA in 1997, she had no idea that her journey would lead right back to this campus. Sarah was the first person to receive a GHRoW scholarship back in 1993, two years after the organization formed as a way to help worthy students achieve their dream of attending SVA.
Sarah earned her B.A. in Education from Columbia Union College (now WAU) in 2001. She taught in Honduras for 2 ½ years, first as a 6th grade teacher in the public school system. She then taught K-12 English for the Adventist mission on a campus of nearly 250 students.
Working briefly as a substitute teacher in Maryland, Sarah joined Potomac Conference in the fall of 2004 as the head teacher of Hampton Roads SDA School in Virginia. Here she became reacquainted with fellow student Todd Coulter. The couple married in 2007 and taught together at Yale Adventist Elementary for 6 years.
Sarah is currently the Pre-K and K teacher at SVA's sister school, Shenandoah Valley Adventist Elementary. Her husband is employed at SVA. Sarah's article "I Wanna: The Art of Persuasion" was recently published in the Journal of Adventist Education.
Sarah will always be grateful for the assistance she had received from GHRoW, founded and funded by SVA alumni. To find out more about their scholarships, visit GHRoW.org.
---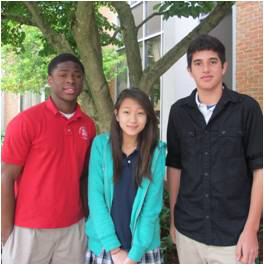 2012 SVA Graduation Includes GHRoW Scholars
May 2012 — Seventy nine Seniors graduated from SVA on May 27th. The 2012 class included the 5000th student to graduate from SVA since its first graduate in 1911. Uzo, Diana and Nick became GHRoW scholars their sophomore year and all three of them are four year graduates. This year's graduating class also included Frankie (not pictured) who received a Jump Start scholarship when he enrolled. We wish the very best to the SVA Class of 2012!
---
2012 GHRoW Scholars Selected
January 2012 — GHRoW Scholarships totaling $20,500 were awarded to four worthy students at Shenandoah Valley Academy this month. The newest scholarship recipients are sophomores Alexandrea, Amanda, Justine and the junior class president, Aren, who was awarded the RSH Scholarship for his campus leadership. There are 14 GHRoW scholars currently enrolled at SVA.
---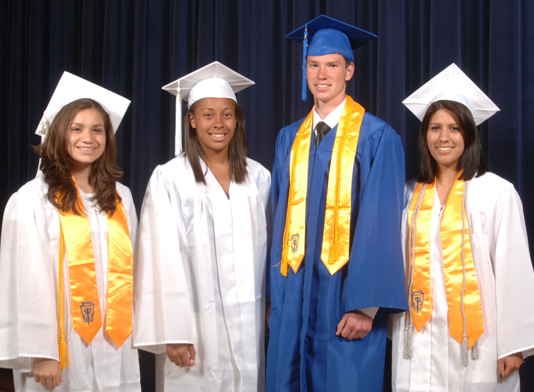 GHRoW Scholars Among the SVA Class of 2011 Graduates
May 2011 — On May 29 the SVA Class of 2011 became the newest alumni of Shenandoah Valley Academy. Eight GHRoW Scholars were among the 62 graduates. Emely, Matthew and Sophia were recipients of the GHRoW Foundation Scholarship and Hyden received the Rudolph Scott Handel Scholarship. Also among this years graduates were four seniors who received a Jump Start scholarship during their freshman year. Congratulations to the SVA Class of 2011.
---
Thank You, Class 0f 1961
April 2011 — Alumni from the SVA Class of 1961 reunited recently at SVA to celebrate their 50 year reunion. Part of their Saturday evening get-together included a fund raising auction. Classmates bought a variety of items donated by other classmates. The auction raised $1,750 and all of the proceeds were directed to GHRoW to support a worthy student at SVA.
---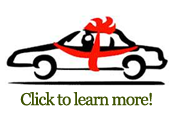 Vehicle Donations to GHRoW
April 2011 — GHRoW has partnered with V-DAC so that you can easily donate your used vehicle to the GHRoW Foundation. Details on donating your vehicle can be found here – from information on tax deductibility to how to arrange for V-DAC to retrieve your vehicle.
---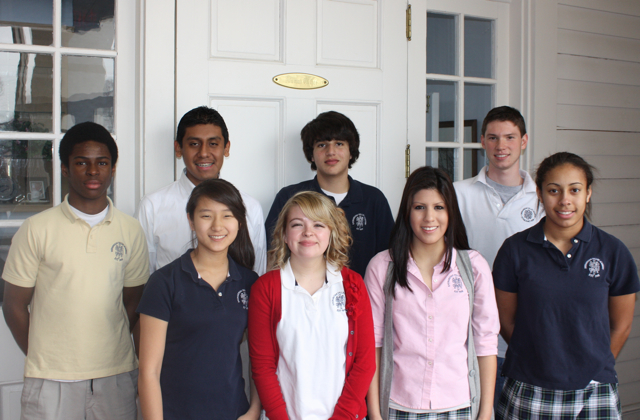 2010-2011 GHRoW and RSH Scholarships Awarded
January 2011 — Three new GHRoW Scholarships totaling $17,500 were awarded to worthy students at SVA. With these awards there are currently 9 GHRoW scholars attending SVA (3 Sophomores, 3 Juniors and 3 Seniors). In addition, $1,500 was awarded to the Girls Club President for the R. Scott Handel Scholarship (RSHS). The RSHS is awarded annually to an outstanding leader at SVA and this year's winner is pictured above (far right of front row) with seven of the GHRoW Scholars.
---
2010-2011 Jump Start Scholarships Awarded
August 2010 — The Jump Start scholarships are designed to help first time enrolling students attend SVA when all sources of income have been exhausted and their remains a gap in the potential student's financial plan. At the beginning of the school year GHRoW was able to assist three freshmen and one junior enroll by awarding $6,000 in Jump Start scholarships.
---
Four GHRoW Scholars Graduate with the SVA Class of 2010